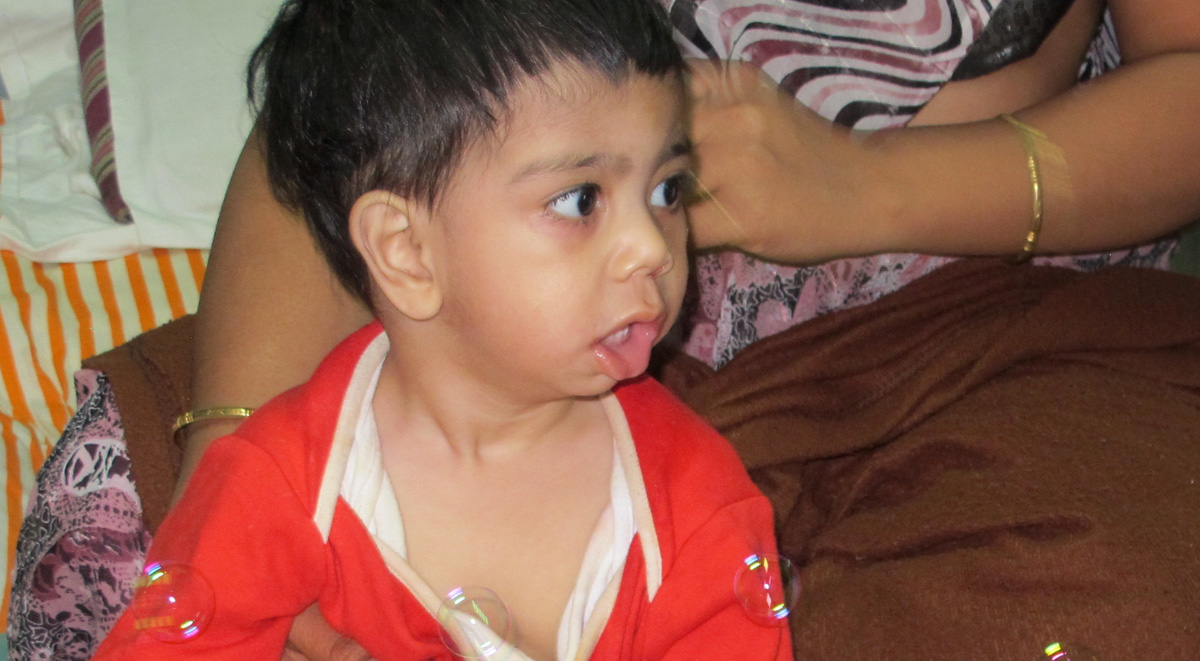 Aditya was a year old when we met him in Nagpur in January 2015.
He was born with Pierre Robin Syndrome. This meant he had a smaller than normal lower jaw, a tongue that fell back into his throat, difficulty breathing and a cleft palate.
He had been fed via a nasogastric tube since birth to avoid him inhaling liquid into his airways and choking. Often, as the jaw grows the feeding and choking problems improve but Aditya had never been without his nasogastric tube so no one knew how he would manage without it.
His Mum heard about the NCF from a friend in her village. She was thrilled, but anxious when she was told his cleft palate could be repaired.
Aditya's older brother is severely disabled and requires 24-hour care and she was worried that Aditya would be the same. Imagine her joy when his palate was successfully operated on and his feeding tube was removed.

It was a little while post-operatively before he would take milk from a spoon but, once he started, there was no stopping him.
The whole team were delighted to see him enjoying the taste of milk for the first time!
Aditya's Mum told us that her dream was to see her son grow to be healthy and happy and to be a doctor. Repairing his palate will help him to thrive and to develop normal speech… a wonderful result.