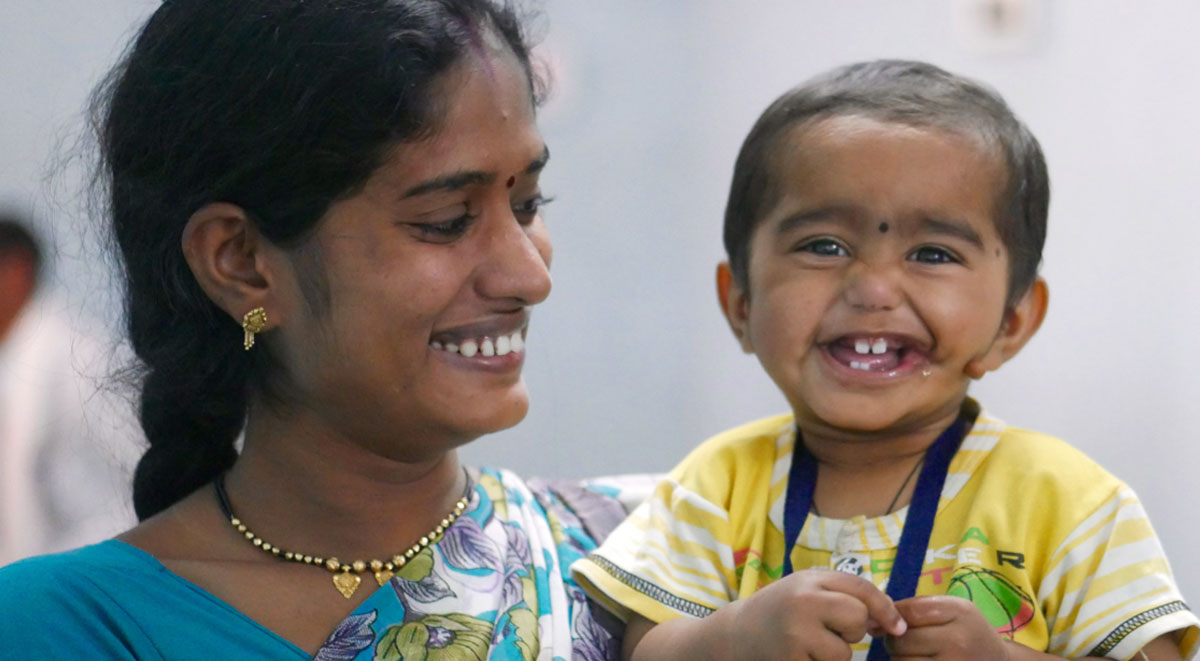 Ishant was a little girl who was unusual in two ways – she had a lateral cleft, which meant, unusually, the cleft affected the side of her mouth and cheek, rather than the lip or palate, and she never stopped smiling. In pre op clinic, on the ward, even after her operation she smiled her way through her time in hospital and her joy was infectious.
She came from a village 40km outside Nagpur and was the first baby born to her family. It was evident at birth that she had a problem because liquids tended to dribble out of her mouth and she needed to be fed with a spoon, so feeding was a little difficult.
Her parents were aware that the appearance of her mouth and cheek would worsen over time which prompted her Dad, who is a farmer of soya beans, cotton and rice to seek help for Ishant from a local hospital. Unable to afford the cost of the corrective operation for her, he had returned home and some months later read about the Northern Cleft Foundation in the local newspaper.

Both parents admitted to being very 'afraid' of the surgery and worried about the outcome but said they were thrilled with the result and very grateful to all who had made it possible.