This year, a team of nearly sixty people went to Nagpur in India to take part in the ninth NCF outreach there. Volunteers from as far away as Canada and as close as Mumbai joined the main UK team to provide ninety-four corrective cleft operations to very disadvantaged children and some adults, bringing the total number of operations performed by the NCF since it's inception to 1500.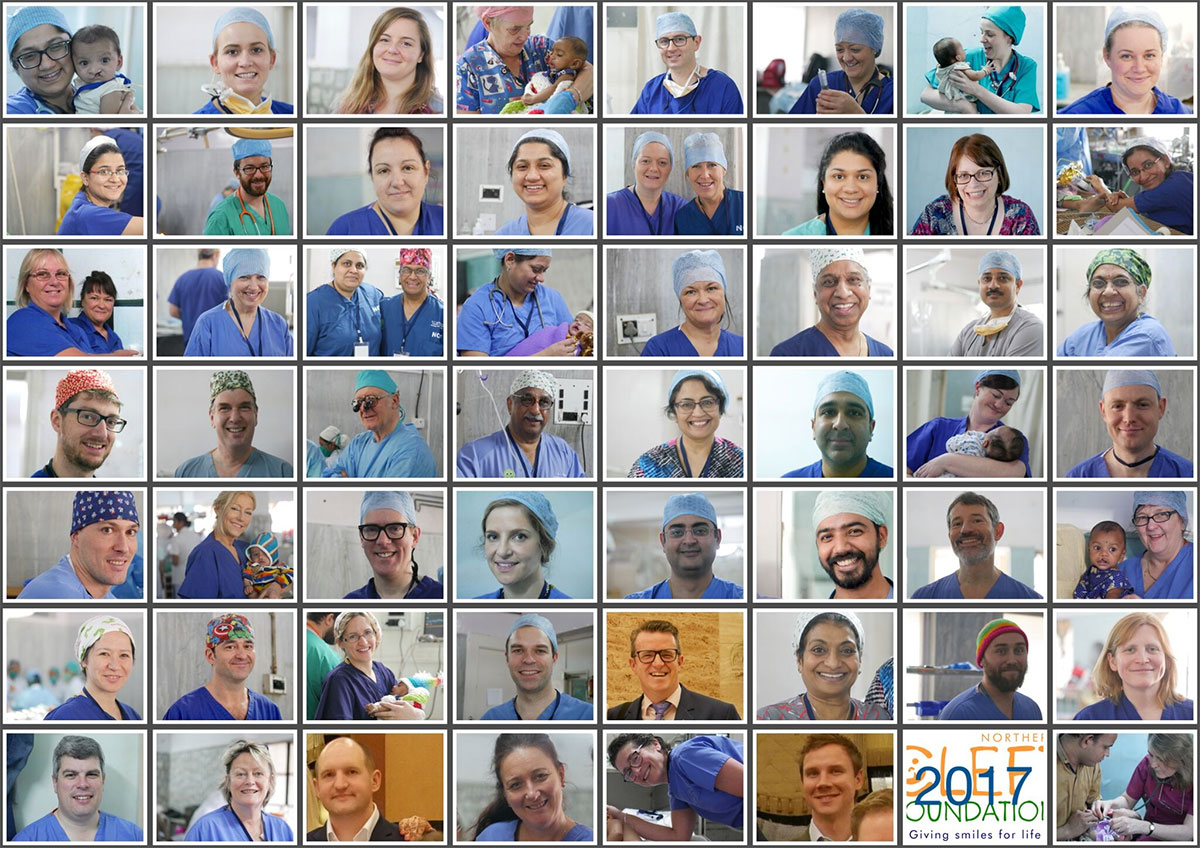 This year the inclusion of speech therapy input pre and post operatively provided a welcome addition to the service already in place. Speech therapy assessment pre operatively assisted the team in determining which children were most likely to benefit from surgical correction of their cleft palates as opposed to those who just needed speech therapy input. Post operative advice and speech exercises for children and their families was yet another step forward in providing as comprehensive a cleft service as possible.
It was a delight to see many children who had their cleft lips operated on last year, returning to have their cleft palates corrected this year. There is a window as speech starts to be formed when cleft palate correction has most impact and it is heartwarming to be able to provide this surgery at the optimum time. Sadly, this is not always possible. Many children who come to see us are anaemic and malnourished and occasionally we have to delay operations until their general health is better to ensure a successful result from surgery. Tackling these issues remains a priority for the charity.

The team worked collaboratively with each other and with our colleagues, the Rotary Club of Nagpur West, to see and treat all the children who attended Mure Memorial Hospital this year. We are already looking forward to 2018 and have been thrilled by the response of so many health professionals who have already expressed a desire to join us. Looking forward requires the team to be in place, but it also requires funding for equipment, which constantly needs to be updated to ensure we maintain the safety of children in our care. With that in mind we are organising a major fundraising ball in June 2017 to raise funds that will enable us to keep reaching out to ever more children in great need.
Catching up with 'friends' from past outreaches is always lovely: to see the transformative effect of this surgery on so many lives is a wonderful testament to the support given by so many people who enable this work to continue.