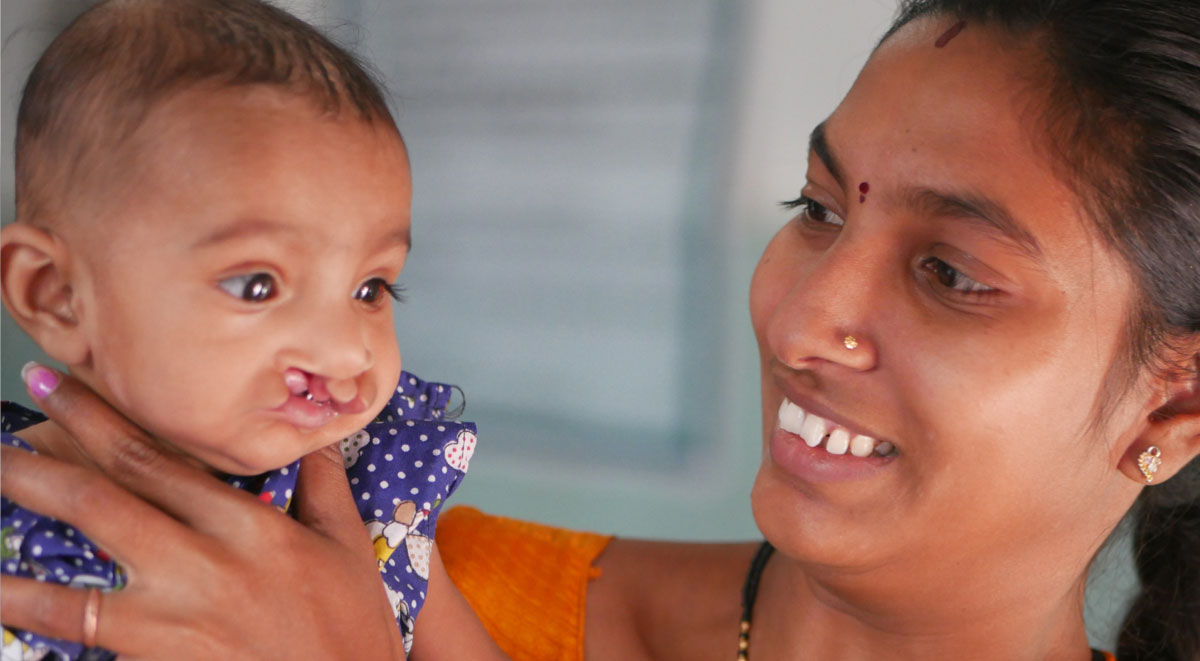 Five month old, Runali, was born with a bilateral cleft lip and palate. She had difficulty feeding from birth because of an inability to suck as a result of the gap in the roof of her mouth. This also caused nasal regurgitation [fluids coming back through the nose from the gap in the roof of the mouth]. Mum used expressed breast milk on a spoon to feed her.
She weighed only 1kg at birth and when we saw her in Nagpur she still weighed just 4.5kg. Mum explained that she had failed to gain weight over the preceding two months because she had recurrent problems with illness -coughs and colds, which made it even harder for her to feed; a common problem in such babies.
Runali is the first baby in the family. Her Dad is a building labourer and the family live together 70 km outside Nagpur. They heard about the charity via pamphlets given out by their local health worker just two weeks prior to the NCF arriving. They had previously sought help from a private hospital but were unable to afford the cost of the operation.

Dad said, "I give the team number one status for the work done here. Nothing can be improved on. We felt reassured because everyone went about their work so efficiently and calmly."
We look forward to seeing Runali next year for her cleft palate operation.