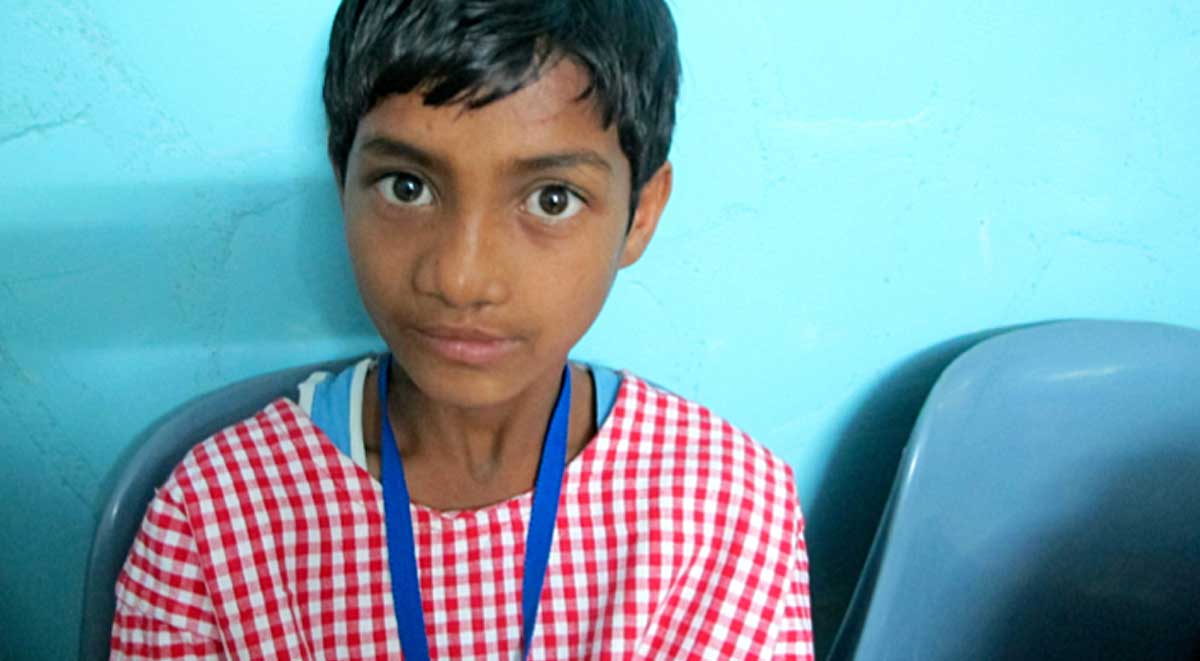 We last saw Pappu in 2016 when he had his cleft palate repaired. At that time his story was one of isolation and stigmatisation because of his inability to communicate with his peers and even his teachers. What a difference a year makes!
Following his corrective surgery, it was wonderful to hear from his mother that a short time after his operation she noticed a definite improvement in his speech. She told us that he has stopped being teased at school and his teachers no longer comment on his difficulty in being understood. He has a lot of friends now and is doing well at school.
She went on to say 'If I didn't think the charity did good work I wouldn't have brought him. The only thing you could do to improve is to do more operations because not enough people are getting the same care that you provide here!'
He returned to see us this time to have a small fistula in his palate repaired. He also saw the speech therapist who was able to reinforce with him correct ways of producing sounds so that his speech will continue to improve.