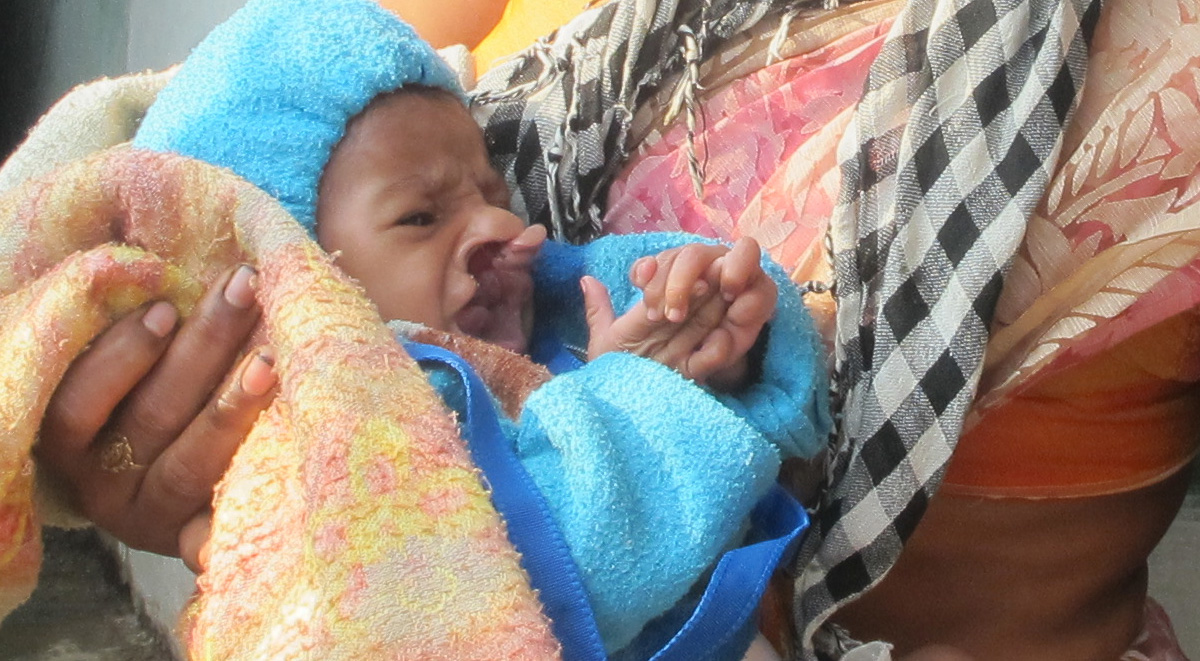 It was just 9 degrees when we arrived at the village where Vaishnali Padame lives – unseasonably cold for January in Nagpur. Shashank Vishrupe, who works with the Rotary Club of Nagpur West, had taken us there to meet the family of this little girl.

Shashank, with other members of the Rotary Club, publicises the work of the NCF and the dates they will be in Nagpur. They cascade information to various agencies to ensure awareness of the work of the charity reaches the people who most need to hear about it.
Coordinating the NCF Outreach prior to the charity arriving in Nagpur enables children who will benefit from surgery to be identified. They are then brought to Mure Memorial Hospital as soon as the team arrives, so that they can be assessed prior to surgery.
Transport costs and feeding of the families, whilst their children are in-patients, are costs borne by the NCF but overseen by Rotary – a real partnership in action.
Vaishnali was just 3kg in weight at 3 months of age. Born with a wide cleft lip and palate she had struggled to feed since birth and so failed to thrive.
Vaishnali lives with her parents, her grandmother and an older brother in a house with a makeshift roof, mud floors, no electricity and no running water. Outside, chickens squawk and goats roam through the village – this is rural India where most of India still lives.

Her father is a farm worker, earning £1 for a day's work. He is employed on a daily basis so if he is not needed in the fields he does not get paid. The family could not afford to pay for corrective surgery for their baby so news of the work of the NCF and their arrival was welcome to them.
Shashank explained that they would need to stay in hospital for two to three days and that the correction was a two stage process, the lip would be done this year and the palate next year.

Further explanations were offered in pre-op assessment at the hospital – the family was happy to go ahead.
Vaishnali's lip was operated on and specialist cleft nurses gave her mother feeding advice, ensuring she will thrive. This will enable her to have her cleft palate repaired during the next NCF Outreach. This will give her the best possible chance developing normal speech… truly transformative surgery that will give Vaishnali the hope of a brighter future.