Work with us to raise some smiles
Working with businesses that sponsor us means we can enhance our fundraising and roll it out to more people. Our first major event, a Bollywood Ball was held at the Dunkenhalgh Hotel in June 2014. It raised £27 000 and was supported by companies such as Melt and The Taj Group who also helped to make our recent Bond themed ball held in November 2015 such a success. Thanks to all our sponsors and guests we raised £21 000 at this event – wonderful! Our most recent Magical Midsummer Ball in June 2017 raised £25 000, enabling vital equipment to be purchased to ensure the safety of the children cared for by the charity is maintained. Again, this was only made possible by the sponsorship and support of many businesses who choose to donate to us.
It is such support that enables us to keep reaching out to ever more children. We are so grateful for this help and are always happy to discuss promotion of companies that sponsor us, should they wish it.
Some companies work with us on a regular basis, providing ongoing support. Thank you to them for their kindness…it makes such a difference.


Melt | Precious | The Flower Shop | Kreate Graphics | Dunkenhalgh Hotel | Jo Taylor Artist | Clare Bigger Sculptor
Valued support from professional organisations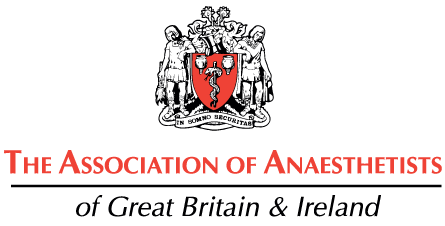 We are very grateful to The Association of Anaesthetists of Great Britain and Ireland (AAGBI) Foundation, which has been extremely generous and supportive of the Northern Cleft Foundation for over a decade.
As we evolved as a charity we were able to provide opportunities for anaesthetists in training to join us and contribute to our outreaches and this has been an ongoing part of our work for a number of years.
Since 2011, the AAGBI has provided more than £11,000 in grants to 20 Anaesthetists in training to work with us. This has allowed trainee anaesthetists to gain first hand experience of providing safe and effective anaesthetic care in a developing world environment under the close supervision and support of UK trainers.
We believe that this taster experience of anaesthesia in a resource limited environment is professionally beneficial and hope that it might encourage individuals to consider undertaking a more prolonged period of work in a resource poor environment either as an Out of Programme for Training experience or in a Consultant capacity.
The opportunity to work in this environment, with like-minded individuals to a common purpose, is professionally rewarding for grant recipients and often reaffirms why one undertook medicine as a career.
The continued support from the AAGBI has been extremely important in providing this opportunity to trainees. We are extremely appreciative of the fact that they have felt able to support us over such a sustained period of time.
Make NCF your Charity of the Year
Would your company consider nominating Northern Cleft Foundation to be their Charity of the Year? We would be glad to provide support and to discuss ideas, which could help to make this a successful team building exercise for your company.
Please email us if you would be interested in talking to us about becoming an NCF charity partner.